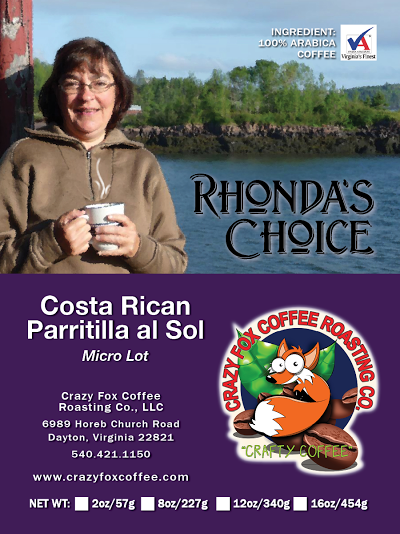 Rhonda's Choice
$ 8.50
Costa Rica Parritilla Natural Micro Lot Rhonda was a great mom, wife, business partner, and a lover of great coffee. We are using this label to keep her love of telling the story of great coffee alive. We will be highlighting exceptional coffees, rotating through micro-lots, organics, and other great coffee as I get my hands on them.
This particular bean comes from the farm of William Mora Moreno located in the Tarrazu region of Costa Rica, an area known for consistently delivering some of the best coffee in the world. This micro-lot is a natural processed coffee, sun dried on concrete patios. The finished product has a sweet, fruity note with a nice cocoa finish.
This was a natural pick as the first Rhonda's Choice. She always loved the natural processed coffees. I hope you make a cup and enjoy it as much as she did.